When there's been an auto accident, vehicles that are unable to be driven as a result are typically towed to a storage facility or an impound lot, where they will sit until an insurance adjuster can examine it to determine whether it's a total loss or could be repaired. In the meantime, the vehicle could languish at the temporary holding location for several days as storage, rental car and other claim-related costs mount.
When the damaged vehicle is finally moved to a repair or salvage facility, the job is referred to as a "secondary tow," and it's an ugly, chaotic and archaic process. It's so bad that the only remedy at this point is to start over from a clean slate and redesign the process altogether.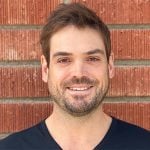 That's a big statement, so let's go through the current process to illustrate just how painful it is for everyone involved. For starters, the insurance adjuster who is assigned the claim often begins the job with no idea of where the vehicle that has been towed from the accident scene is located. In most cases, local authorities were likely responsible for calling the tow, but it's typically the tow truck operator who decides where to bring the vehicle for temporary storage. From the get-go, the adjuster has to make a series of calls to authorities, tow providers and the claimant just to figure out where to begin.
Once the vehicle is located, the adjuster must then figure out what's required to get it released, because there's no standard process. Each lot has a different set of requirements and forms to fill out. For an adjuster, who may be working hundreds of claims simultaneously, that means a ton of phone calls and leg work to determine what information is required to fill out the paperwork, how and where to pay for charges and which signatures are needed.
After they have a decent idea of the information required, the adjuster will assign a tow request to their towing and roadside assistance network, or the resulting destination, to transport the vehicle for salvage or repair, but tow providers don't like secondary tows anymore than the adjusters do. It may be hard to find one willing to take the job, and even if they do, the job itself may not be a priority, causing further delays.
Tow operators are between a rock & a hard place
Tow providers have good reason to dislike secondary towing jobs. First, they likely face a lot of paperwork for which they may not have all the answers. Second, they may also have to pay hundreds of dollars of fees out of their own pocket to get the car release, and even though they will eventually be reimbursed, the process can take up to 30 days or even longer. These types of jobs are also very time-consuming, requiring most tow operators to wait on-site when picking up the vehicle as the release documentation and payment for charges are sorted out.
Dude, where's my car?
On average, it takes three days to get a vehicle released from a temporary storage lot, but that's just what's typical. It can take much longer in some cases. Even worse, the adjuster almost never has any visibility into the status of the vehicle until the repair facility sends notification that they've received it, which can be days after it has actually arrived at the shop. So, in addition to all the fees that racked up while the vehicle was in storage, the adjuster is unable to confidently answer any questions the customer may have about the status of their vehicle without yet another series of phone calls.
Rethinking the secondary tow process
The secondary tow process as it stands today benefits no one, and that includes the impound facility. Sure, they may get some additional storage fees for vehicles that languish in their lot, but for the majority, their business does better when cars and trucks move through smoothly, and they get paid for it. The longer vehicles remain, the harder it is to identify the ones that will never be claimed. And while a lot can recoup some of their losses from salvage, they almost never get back the full cost, and the process can take months.
To reform the secondary tow process, any new process is needed that includes adopting digital technologies to achieve the following:
Pay tow providers fairly for their services: A reasonable payment for the secondary tow received within 24 hours of dropping off the vehicle will provide plenty of incentive to prioritize them, which will substantially reduce delays.
Provide vehicle status transparency to adjusters: Receiving real-time digital updates throughout the process will help adjusters manage their workflow much more efficiently, keep their customers proactively informed, and help close out claims faster.
A consistent process for vehicle release: This industry is highly fragmented, made up mostly of small, independent operations. Standardizing the release to ensure accepted documentation and payments can be digitized is a long-term process, but doing so would accelerate the release process and cut down on the amount of confusion and time delays that tow operators, adjusters, and motorists face.
Secondary towing doesn't have to be so painful. We can rebuild the process using modern technology so that it works for everyone: tow companies, yard owners, motorists and insurers.
Paul Williams is the vice president of business development at HONK Technologies, an on-demand automotive mobility services company. He has previously held a number of senior positions in vehicle salvage and recycling companies, including Newell Recycling Southeast, Aviva and Bluecycle.  
Opinions expressed here are the author's own.
Related:
https://www.propertycasualty360.com/2021/05/24/secondary-towing-an-ugly-process-for-auto-insurers/