Lemonade Appoints Burgess as Chief Claims Officer
Lemonade, the insurance company powered by artificial intelligence, appointed Sean Burgess as chief claims officer. As part of this move, Burgess will be filling the role of Jim Hageman, Lemonade's first hire in this role when founded six years ago.
Burgess joins Lemonade after more than 25 years at USAA, serving the military community and their families. In his new role at Lemonade, Burgess will oversee the company's key claims functions across the U.S. and EU, and report to Gavin Blair, senior vice president of customer operations.
Most recently, Burgess held the role of chief claims officer at USAA, where he led a team that built and managed some of the company's digital-first products, including touchless auto claims experiences.
Lemonade offers renters, homeowners, pet, car and life insurance powered by artificial intelligence and behavioral economics. Lemonade is currently available in the United States, Germany, the Netherlands and France and continues to expand globally.
Source: Lemonade
IAT Insurance Group Hires Haas to Lead Claims Unit
IAT Insurance Group, a provider of specialty property/casualty and surety products, hired Trent Haas to lead the insurer's claims unit as chief claims officer.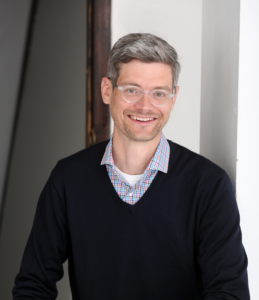 Haas brings a broad claims background and leadership experience to the role. He joins IAT from The Hartford where he most recently served as vice president of general liability and auto litigation field claim operations, leading an operation of 250 claim staff servicing general liability and auto liability claims.
Prior to that role, he led an auto and property claim field staff of more than 1,000 as vice president of auto and property field claim operations. Haas also served as vice president of claims from 2011 to 2015 where his responsibility spanned oversight for property major case, construction claims, environmental liability and marine claims.
Before starting his career at The Hartford, Haas spent four years at The Hartford Steam Boiler progressing from counsel to litigation counsel and vice president overseeing claims, litigation counsel and strategic products. Earlier in his career, he was a litigation associate with Morrison Mahoney LLP in Hartford, Connecticut.
IAT Insurance Group is a privately owned, specialty insurance company providing property/casualty and surety products for niche markets. IAT goes to market through seven business units – commercial transportation, programs, inland marine, excess and surplus, reinsurance, surety and management liability.
Source: IAT Insurance Group
Topics
Claims
Interested in Claims?
Get automatic alerts for this topic.
https://www.insurancejournal.com/news/east/2021/11/24/643480.htm