Lawmakers took their first steps Wednesday toward reining in how property insurers do business in Louisiana, advancing out of committee a series of proposals that regulate how insurance companies respond to policyholders in the aftermath of a catastrophe.
Following two years of devastating hurricanes, lawmakers said the No. 1 complaint they've heard against insurers has to do with the seemingly endless churn of adjusters assigned to assess damage. With each new adjuster, the claims process essentially starts over.
"It's absolutely maddening," said state Sen. Jeremy Stine, R-Lake Charles, who spoke of a friend now on his thirteenth adjuster.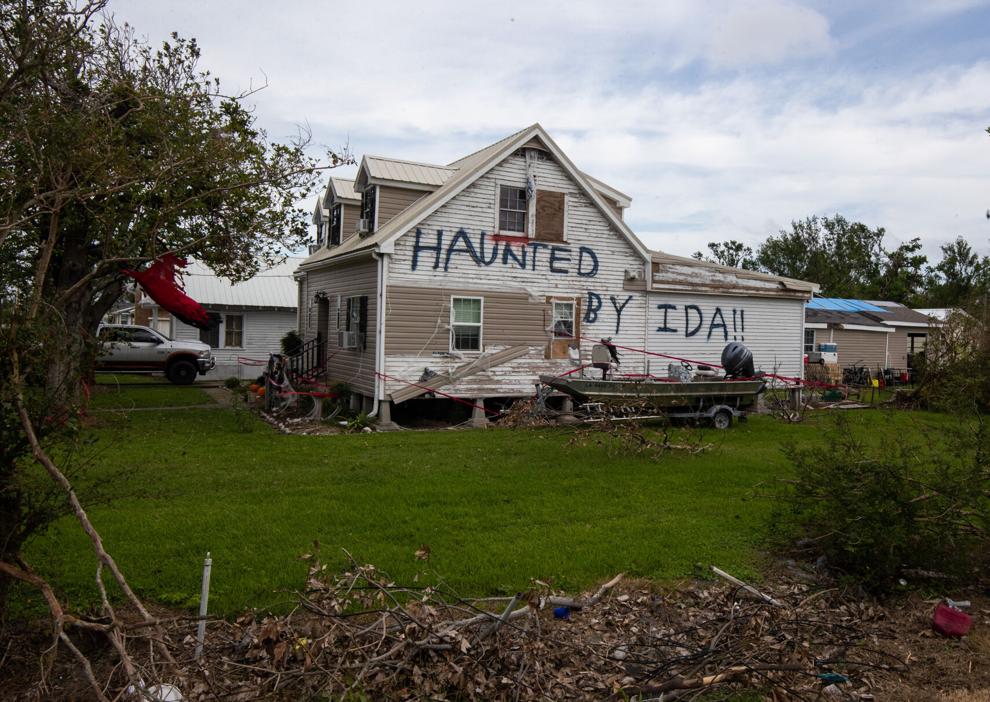 From Lake Charles to Houma to New Orleans, storm-battered communities across south Louisiana are fed up with insurers – and so too are their l…
To address the issue, lawmakers advanced Senate Bill 198, which would require an insurer to send a written progress report – and provide a primary point of contact – to policyholders once a third adjuster is assigned within a six-month period.
"I think they'll look at this and realize they need to be judicious on who they appoint on a claim," said Warren Byrd, deputy commissioner at the Louisiana Department of Insurance.
Another proposal that passed out of committee, Senate Bill 163, would require insurers to send a fact sheet to policyholders, explaining the ins-and-outs of the claims process, after a catastrophe. Its author, Senate Insurance Chairman Kirk Talbot, R-River Ridge, admitted that even for him, the claims process is confusing.
The disclosure form, which would be promulgated by the commissioner of insurance, would also explain how to file a complaint with state regulators and detail the rights and protections a policyholder has under state law.
"We think it can make claims go a lot smoother," said Benjamin Albright, a lobbyist with the Independent Insurance Agents and Brokers of Louisiana.
Another measure, Senate Bill 212, authored by Stine, would establish a voluntary mediation program for policyholders and insurers to resolve their disputes. The legislation is modeled after a program set up by the Department of Insurance following Hurricane Ida designed to mediate disputes on residential property claims of up to $50,000.
On the other side of the State Capitol, lawmakers advanced out of committee House Bill 692, from state Rep. Ed Larvadain, D-Alexandria, which would create a 21-member board to investigate instances of fraud after a major weather event. 
"We all hear these complaints about bad actors, we all hear these horrible stories, but what we don't have right now is an entity at the state level that is focused on tackling this issue and trying to enforce the fraud laws that we have on the books," said Eric Holl, executive director of Real Reform Louisiana.
Insurance Commissioner Jim Donelon, a Republican, spoke against the legislation. He said his office already pays 12 employees to do fraud investigations, providing two recent examples in which the department levied penalties against an insurance agent and policyholder.
Under questioning from lawmakers, Donelon said he didn't know how many fraud complaints had been referred to State Police or the Attorney General's Office for criminal investigation or prosecution.
Peggy Honoré paid her insurance premiums on-time, every month for more than a decade, but in the months after Hurricane Ida tore the roof off …
In his closing remarks, Larvadain jabbed Donelon for failing to offer an example of fraud committed against a homeowner.
"He couldn't say exactly one example of him dealing with fraud with homeowners," Larvadain said. "He gave the perfect example of why you need it."
Much of the legislation that advanced Wednesday did so with the support of insurance industry lobbyists. 
"I think it's a good thing to see that insurance companies have come with some proactive legislation," said state Sen. Louie Bernard, R-Nachitoches.

https://www.theadvocate.com/baton_rouge/news/article_1fef37b8-aaf9-11ec-a1d1-4797b4920669.html