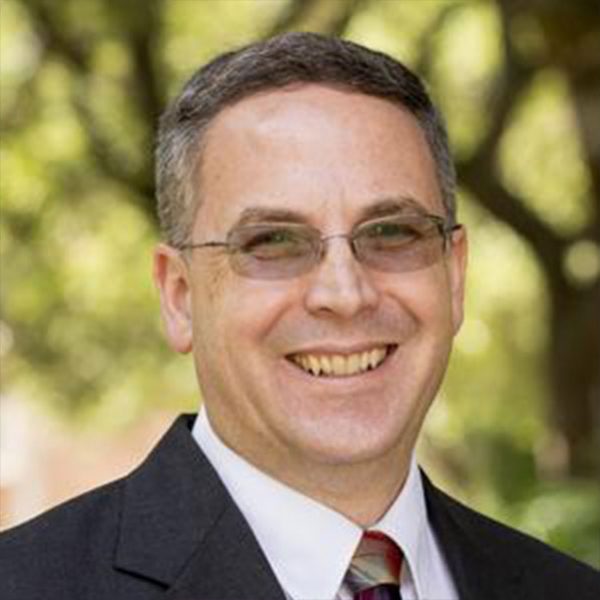 A Florida State University researcher has been appointed to serve as a Fulbright Scholar Alumni Ambassador.
David King, Higdon Professor in the Department of Management in the College of Business, is one of just 17 alumni ambassadors appointed nationally, working on behalf of the prestigious Fulbright U.S. Scholar Program.
In an announcement, the Fulbright program said alumni ambassadors "represent the best" of the program and were selected through a competitive process to serve two-year terms.
For his part, King said he sees the ambassador's role as an opportunity to give back to the program that gave him so much. His Fulbright led him to research and teach in Austria following a 20-year career in the Air Force, and a decade-long academic career.
"The desire to give back was my motivation for applying," he said. "I'd read that they needed people to advocate for the program, and I was intrigued."
Since 1945, the Fulbright program has provided students and young scholars opportunities to develop research, study and teach all over the world. The scholarship is overseen and funded by the Department of State's Bureau of Educational and Cultural Affairs and is the largest U.S. exchange program with partnerships in 140 countries.
King said his role is to perform outreach on behalf of Fulbright, encourage people to apply to the program and advocate on behalf of the Fulbright program to lawmakers.
That work will take him beyond the campus of FSU, he said.
"We'll go to smaller schools where our Ph.D. alumni have gone and schools that don't have the same administrative level of support for Fulbright that you find here at FSU," he said. "Then I believe we'll go to Washington D.C. in June and remind them that it's not the most expensive program and make them aware of the bang for your dollar you get with the program."
The impact of a program that helps export promising scholars on research and teaching stints is a potent means of representing the best of America abroad, King said.
"Part of the intent of the program is to have people aware that the world is a small place and people who live in other locations impact each other," he said. "The hope is to avoid a barrier between people, so they see more things in common than their differences."
King added: "I appreciate the opportunity to be part of this and to be part of FSU and have the support I've gotten here. In the current environment with most schools seeing shrinking enrollment, we are seeing the opposite. I think giving people these experiences will help that and help enrich our classroom experience."
FSU Director of Faculty Development Peggy Wright-Cleveland is the campus representative for the Fulbright Scholar program. Wright-Cleveland said the program makes a big impact on the careers of those researchers who pursue it.
"I've not ever heard one of our Fulbright Scholars not use the words 'life changing' in regard to their experience," she said. "It enhances teaching, research and personhood. It has enormous potential for good."
She added: "But it does take a bit of planning."
With that in mind, Wright-Cleveland encouraged any interested faculty and researchers to attend an upcoming Fulbright information session. The session will take place at 1 p.m. ET Friday, April 8 in room 201 in Westcott Building.
For more about the information session, visit here.
For more information on Fulbright Ambassadors, visit https://cies.org/alumni-ambassadors.