Florida property insurers may remember the strange case of Contender Claims Consultants and its associate, now-suspended Miami attorney Scot Strems.
Back in 2019, it was the height of concerns about abuses of the state's assignment-of-benefits law. Stories abounded about some public adjusters' allegedly cozy relationship with restoration contractors, and about lawyers, like Strems, who were accused of working too closely with those businesses and filing thousands of lawsuits against insurers.
The Florida Department of Financial Services appeared to be making some headway on at least a couple of cases – one involving a complaint about Contender Claims and the Strems Law Firm, alleging that the parties were using unlicensed persons as adjusters. DFS investigators subpoenaed records held by Contender, its principals and associates, and records held by Strems and other lawyers.
After those defendants refused to comply with the subpoena, DFS went to court – and won. In March of this year, the 11th Circuit Court in Miami refused Contender's motion for dismissal of the subpoena, essentially ordering the defendants to comply.
Then … nothing.
Six months later, DFS, headed by Florida CFO Jimmy Patronis, quietly dropped the whole thing. The department filed a notice with the court on Sept. 27, stating that it had voluntarily dismissed its petition against Contender Claims and Strems.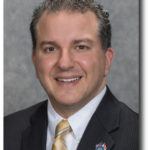 The agency gave no explanation for its action, leaving industry insiders baffled and frustrated.
"I have no idea what's going on up there," said Scott Johnson, a Tallahassee consultant and former vice president at the Florida Association of Insurance Agents. "I'd be interested to see what their explanation is."
A DFS spokesman told the Insurance Journal that the case is still part of "an active investigation and litigation," and no further details would be released.
The Contender Claims petition dismissal came one week after another complaint was withdrawn by Universal Property & Casualty Insurance Co., the largest private carrier in Florida. Universal's own audits found numerous examples of public adjusters who appeared to have conflicts of interest: The adjusters' immediate family members manage or own construction firms that received almost all of the restoration work that the adjusters had recommended.
An attorney for Universal said that the petition filed with DFS was "the wrong avenue" for the allegations, but that the carrier will continue to examine the problem on a claim-by-claim basis.
That dismissal raised questions around the Florida insurance world. But the Contender Claims petition dismissal has been especially nettlesome, given the reports of some public adjusters' misdeeds and the fact that Strems has been suspended from the practice of law. He had been declared "public enemy No. 1" by property insurance advocates.
State Sen. Jeff Brandes, R-St. Petersburg, a member of the Senate Banking and Insurance Committee, said he needed to speak with officials at DFS before commenting on the recent disengagements. Sen. Jim Boyd, chair of that committee and who is in the insurance business, did not return requests for comment. Nor did investigators and attorneys for DFS.
It's unclear how the investigation began, or who filed the initial complaint. Some of the alleged violations outlined in the DFS petition, filed in late 2019, are similar to those made by Citizens Property Insurance Corp. in a lawsuit filed early this year against Strems and Contender. A spokesman for Citizens said he did not believe the DFS petition originated with Citizens.
The Florida Bar, which this year moved to suspend Strems from the practice of law because of numerous violations, did not initiate the DFS complaint, a Bar spokeswoman said.
The DFS petition, seeking enforcement of its subpoena, details the stone wall and runaround that agency investigators faced in their examination. Starting in January 2019, the deputy chief of the DFS Bureau of Investigation, Matthew Guy, and other investigators began looking into complaints about the Strems law firm using unlicensed adjusters. DFS records showed that Strems had registered only one adjuster, Nicola Grados.
Grados' address was listed as the same as Strems'. The Strems' firm's federal employer identification was the same number as Grados' Social Security number, something that's not allowed by law, according to the DFS complaint.
"The department initiated an investigation to determine the following: if Strems was operating as an adjusting firm at Nicola Grados' address; if Nicola Grados was the primary adjuster for Strems; why Strems had not submitted a primary adjuster form; whether Strems was using unlicensed people to adjust claims," the complaint explains.
When investigators met with Grados at his Miami office in March 2019, he refused to give them access to his records.
Grados then called his father, Miguel Grados, who said his son was represented by a lawyer, and they would not cooperate with DFS. Grados also told the investigators that his adjusting contracts were kept at a title company in nearby Coral Springs, where Contender Claims had office space. The title firm also refused to give up records.
"Based on Miguel Grados' conduct in preventing the department from reviewing Nicola Grados' records, the department had reason to believe that Miguel Grados may also have used unlicensed persons under his adjuster license," the DFS court filing notes.
That's when DFS filed an investigative subpoena, demanding records from all parties involved, including Contender Claims and its president, Guillermo Saavedra. Calls left by the Insurance Journal with Grados and Saavedra, at Contender Claims, and with Saavedra's attorney, Edward Tapanes, were not returned.
Months later, Contender responded that it did not have the records DFS was looking for, but Strems and other law firms did. One firm, Marin, Eljaiek, Lopez and Martinez, said they did not have the information. Contender also maintained that Grados' work was not as an adjuster, but as a "consultant" and records were protected by the attorney-client privilege.
Strems and another law firm never responded to the DFS subpoenas. The agency then went to court, asking the judge to compel the defendants to comply. In a motion to dismiss the DFS petition and subpoena, Matthew Ladd, the attorney for Contender, Saavedra and Grados, argued that DFS had not produced a signed complaint about the alleged unlicensed adjusters, nor did investigators give sufficient grounds for their belief that violations had taken place.
Miami-Dade Circuit Court Judge Oscar Rodriguez-Fonts disagreed and denied the motion to dismiss the subpoena. Florida law requires adjusting firms to give DFS access to their records, the judge said.
That was in March of this year. The court docket shows no further action on the matter until DFS voluntarily dismissed its petition in September. Miguel Grados appears to be associated with Contender Claims. A call to the firm on Monday asking for Grados was transferred to his voicemail. Florida Secretary of State records also show that Miguel and Nicola Grados are listed as managers of a landscaping company, starting in June of this year.
So, why was the investigation dropped? It may be that Patronis or other DFS officials felt that most of their concerns will be addressed in the Citizens Property Insurance lawsuit against Strems, Contender Claims, Saavedra and a restoration company.
In that complaint, filed in March, Citizens accused the defendants of violating federal and state anti-racketeering laws and engaging in a vast scheme of filing sham lawsuits against insurance companies over claims. The Strems Firm had filed more than 8,700 lawsuits against insurers in a four-year period, according to news reports.
"The scheme begins with defendants' joint marketing under the single banner of Contender," the Citizens lawsuit complaint reads. "The enterprise promises free home remodels and uses Saavedra's public adjusting license to gain trust and entry into the homes of unsuspecting homeowners. Once inside their victims' homes, Contender sheds its public adjuster duties without disclosure to their prospective clients, instead working directly for the benefit of the enterprise, including AIRS (the restoration contractor) and the Strems Law Firm, to manufacture multiple false claims and damages."
Strems has denied all the allegations. A judge ordered the case to be sent to mediation and a mediation conference was held Oct. 1.
Meanwhile, the Florida Bar moved to disbar Strems after years of complaints about what insurers and attorneys called sham lawsuits, missed court deadlines, falsified property damage and other problems. Strems and his firm were "causing great public harm, illegally filing multiple lawsuits on an individual policy claim, delaying and ignoring court deadlines, and violating court orders," a referee in the Bar's case wrote in recommending a two-year suspension for Strems.
National insurance groups have taken note of the simmering issues with adjusters and litigation in Florida.
"Unlicensed adjusters have (been) getting kickbacks from unlicensed contractors doing storm repair work and unscrupulous attorneys filing lawsuits against insurers over storm claims," said Mark Friedlander, director of communications for the Insurance Information Institute. "In addition, unlicensed adjusters have been partnering with unscrupulous roofing contractors going door-to-door in communities across Florida to solicit fraudulent roofing claims, one of the key drivers of the state's property insurance crisis."
The schemes have led to massive underwriting losses, double-digit premium increases, mid-term policy cancellations and non-renewals, the Institute and insurers have said. Others, including a few lawmakers and attorneys for policyholders, have said that many public adjusters perform a valuable service for homeowners who believe they have been short-changed by insurers after storm damages, and that many lawsuits would not be needed if carriers paid more claims promptly.
The Florida Legislature this year took a step toward curtailing the alleged abuses by some public adjusters. It passed Senate Bill 1598, forbidding unlicensed public adjusters from soliciting business, punishable with up to five years in prison. The law also bars licensed public adjusters from being compensated by contractors or attorneys, and blocks contractors from acting as adjusters unless they also are licensed as public adjusters.
The law did not address other conflicts of interest by adjusters, and more legislation is needed, insurance industry advocates have said.
Topics
Florida
https://www.insurancejournal.com/news/southeast/2021/10/25/638855.htm