The recent arrest of two men associated with a large Florida roofing company, on charges of offering "free roofs" and rebates to cover homeowners' insurance deductibles, has met with strong reactions around the state.
The insurance industry has complained loudly that schemes by roofers to claim that age-related wear and tear is due to wind or hail damage, to be covered by insurance payments, have grown more numerous in recent years and are driving up insurance costs and premiums.
Some said Wednesday that prohibitions against deductible schemes have been in place in Florida statutes for years, and the arrests are long overdue. Others said that the charges, brought by investigators with the state Department of Financial Services, could send a needed signal to unscrupulous roofing contractors in the state.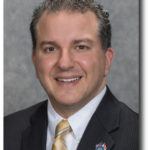 "Publicizing these arrests is a very positive thing," said Michael Peltier, communications chief for Citizens Property Insurance Corp., the largest homeowners underwriter in Florida. "We have seen a surge in these types of roofing cases in the last few years."
"The idea of enforcing the regulations is a welcome thing," said Mike Silvers, director of technical services for the Florida Roofing and Sheet Metal Contractors Association. "This is a widespread problem and it's creating problems on a lot of levels," including harming those businesses who don't peddle questionable insurance claims.
Florida CFO Jimmy Patronis' office announced Wednesday that Brian Webb and Brandon Jourdan of Webb Roofing & Construction, in Naples, were charged late last week with nine counts of filing fraudulent insurance claims, a felony. The Collier County Sheriff's Office arrest log shows that Webb, the 58-year-old president of the company, was also charged with being a fugitive from justice. Jourdan, 41, was booked into the Lee County jail and was released on bond.
If convicted, the men could face up to 45 years in prison and fines of $45,000, the DFS said.
Webb and Jourdan could not be reached for comment Wednesday.
Patronis's office said that DFS investigators found that the alleged scheme worked like this: Webb Roofing employees enticed homeowners into submitting insurance claims for roofs that were allegedly damaged by Hurricane Irma in 2017. Florida law requires insurers in most cases to pay for full roof replacements, not just repairs, when roofs sustain damage.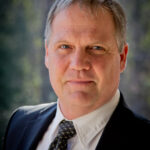 The salespeople would then have the homeowner sign an assignment-of-benefits agreement as well as an "advertising agreement," DFS explained. By signing the agreement and allowing an advertising sign to be placed in the homeowners' front yard, Webb Roofing would then "rebate" or "credit" the amount of the deductible toward the cost of the claim, which is deemed illegal under Florida law.
"Scam roofing schemes are driving up insurance rates for every Florida family and plaguing our state," Patronis said in a statement. "There is no such thing as a free roof and if someone comes to your door offering rebates or kickbacks to file a roof claim on your behalf, report them to my office for fraud immediately."
The number of contractors that have been charged with similar practices in recent years, and the number who may be currently under investigation, was not available Wednesday, a DFS spokesman said.
The notion of free-roof offers and paid deductibles has become a burning issue in the Florida insurance industry in the last few years. A few lawmakers at the 2022 legislative session last month waved copies of "free roof" flyers distributed by roof companies as evidence that state laws need to be strengthened to stem the practice and limit insurance industry losses.
But some industry insiders have faulted state regulators for not utilizing existing state laws to crack down on more roofers. Florida Statute 817.234 notes that "a contractor, or a person acting on behalf of a contractor, may not knowingly or willfully and with intent to injure, defraud, or deceive, pay, waive, or rebate all or part of an insurance deductible applicable to payment to the contractor, or a person acting on behalf of a contractor, for repairs to property covered by a property insurance policy."
Patronis' office did not indicate which statute that Webb and Jourdan were charged under, when or why the investigation was undertaken, or why more contractors have not been investigated under the law.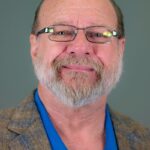 Silvers, of the roofing association, said it may be difficult for DFS investigators to prove that a contractor actually offered to pay the deductible when the company promised rebates or discounts to customers. Successful prosecutions also require cooperation from homeowners who just received a new roof at no cost to them.
Provisions in Senate Bill 76, signed into law in 2021, gave regulators and insurers a little more ammunition and may soon provide more, depending on the outcome of a pending court case. The law prohibits advertising by contractors that "induces a consumer to contact a contractor or public adjuster for the purpose of making an insurance claim for roof damage."
The law also bars soliciting by contractors or offering homeowners rebates, gift cards, cash or waiver of deductibles or anything of value in exchange for allowing the company to inspect a roof or make an insurance claim. Part of that law has been put on hold by a federal judge in response to a roofing company lawsuit charging that the law deprived them of their constitutional right to free speech. A final decision in the case is pending.
Meanwhile, stakeholders have said, "free roof" solicitation has become more prevalent in parts of Florida. And it's hard for homeowners to say "no."
"It's become a large chunk of the residential roofing market," said Silvers, who owns a St. Petersburg roofing company.
He said the roofing association has received a number of complaints from consumers who agreed to the paid-deductible schemes, only to find that the workmanship is shoddy and their new roofs have leaks.
Silvers said, though, that insurance companies have brought some of the troubles on themselves. Some Florida insurers have begun notifying policyholders that they won't renew or write homes with roofs that are older than 10 years. That has only encouraged fraud, he said.
"If your roof is eight years old and you now have to replace it when it's ten years old, you are certainly more likely to look favorably on the guy who knocks on your door offering you a 'free roof,'" Silvers wrote in Florida Roofing magazine this month.
Some homeowners may be willing to take advantage of the insurance company if they feel the insurer isn't being fair with them on requiring a new roof after only 10 years when the material is meant to last at least 20, he said.
Some contractors also have filed fraudulent AOB claims that argue that hail caused the roof damage. But hail is rare and, in most cases, it isn't limited to roofs and will also damage cars and other parts of the house, Silvers said. Insurers should be more aware of that and look askance at claims when no other evidence can be found nearby.
Silvers said the pay-your-deductible schemes appear to be done mostly by several larger roof contractors around the state, and it may not take many more publicized arrests to make them take notice and curtail their solicitation efforts.
"I hope that it's beginning to turn the corner," he said.
Topics
Florida
Contractors
https://www.insurancejournal.com/news/southeast/2022/03/17/658467.htm