The Florida property insurance community was abuzz this week after word got out that a closely watched complaint about some public adjusters' apparent conflicts of interest had been withdrawn.
The head of investigations for Universal Property & Casualty Insurance, one of the largest homeowners' carriers in Florida, in July filed the petition for a declaratory statement with the Florida Department of Financial Services. The petition gave examples of public adjusters who, it said, were directing repair and restoration work to companies owned by family members.
The petition asked DFS to clarify what may constitute a conflict of interest under Florida statutes.
"I am seeking clarification from the department in determining the scope of the definition of 'directly or indirectly' as stated in Florida Statute 626.8795 … prohibition of conflict of interest," wrote David Dominguez, special investigations unit manager for Universal. "In addition, what recourse does the insurance carrier have regarding the demand for payment being made by a vendor who submitted their invoice for service under an AOB (assignment of benefits) or DTP (direction to pay)."
Finally, insurance industry advocates said at the time, regulators will have little choice but to crack down on the public adjuster problem, which some say has led to exorbitant property claims, extensive litigation, and rising premiums for homeowners.
"These shenanigans have been going on for a while, and people want to know what DFS is doing to stop it," said Scott Johnson, a Tallahassee lobbyist and former vice president at the Florida Association of Insurance Agents. "When all of an adjuster's claims to go a company that's owned by her son, that's not the spirit of the law."
But many were surprised when the DFS posted a small notice on the Florida Administrative Register recently, saying that Universal's petition had been withdrawn. No explanation was given. The withdrawal was made on Sept. 16, but few in the industry appeared to realize it until this week.
Dominguez could not be reached for comment about what was behind the cancellation. But Travis Miller, attorney for Universal, told the Insurance Journal that the carrier felt that the concerns were better addressed in another forum. The DFS petition route historically has been used to address questions that an insurer has about its own actions in the future, not about other companies' current practices, Miller said.
"It came down to what is the right avenue for this," Miller said Wednesday.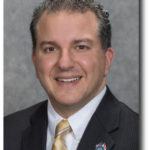 He said Universal hopes that DFS, headed by Florida CFO Jimmy Patronis, will take the information and continue to investigate what appears to be a pattern of some adjusters' having conflicts. Meanwhile, the carrier will scrutinize its claims on a case-by-case basis and may pursue fraud allegations through the DFS investigations and fraud unit.
Miller said no one from the state agency had asked that the petition be withdrawn. Universal's own audit of claims, which led to the petition, has been "very instructive," he noted, and may yet lead to further action. Other carriers have seen what to do and may follow suit, he suggested. A spokesman for DFS said only that the petition had been withdrawn at Miller's request.
Still, industry observers are scratching their heads over the withdrawal. Johnson, who blogs regularly about Florida insurance issues, said he had not heard back from Universal about the reason for the petition cancellation. But he wondered if the matter had been withdrawn because the carrier wasn't seeing the action or answers it had hoped for.
Public adjusting has been a huge issue in Florida for years. While insurance agents have said that some public adjusters provide homeowners with needed relief when a carrier undervalues repairs or makes a mistake, insurers also have said that a few adjusters have produced sky-high replacement claims, assigning work to contractors with whom they have a financial relationship.
"We see conflicts of interest, yes," said Mary Jordan, owner of Gulf Coast Insurance, an agency in Pensacola, Florida.
After hurricanes strike a coastal area, billboards often appear across the landscape, advertising public adjusters who will get "full payment" on claims or "three times" what the insurance company adjuster will offer. Insurance agents have told stories about adjusters who present an attractive package to damaged homeowners, saying they'll "take care of everything." But the stressed homeowner may not realize that the adjuster's claim to the insurer is twice as high as what was quoted or that the adjuster's wife or brother is getting the work, agents have said.
"Insurance companies can't keep up," with the inflated claims and litigation that have resulted from Florida's "broken" regulatory environment, said Lauren Menuey, managing director for Goosehead Insurance, a national insurance agency.
Citizens' Property Insurance, Florida's rapidly growing insurer of last resort, also expressed worries about the reported practices.
"The concern is that there is collusion, and we certainly can't support that," said Michael Peltier, chief of communications for Citizens.
The Florida Legislature earlier this year approved Senate Bill 1598, which was signed into law. It prohibits contractors and others from filing claims for policyholders unless they are licensed as adjusters. It also strengthened the Department of Financial Services authority to pursue administration action and impose fines.
"The Legislature made some changes but not enough on this specific issue," Johnson said.
Other states have gone further. New York now requires public adjusters to disclose their financial interests and bans them from requiring an insured to use a specific contractor.
The Florida law that Universal referred to in its petition has been on the books for some time. Statute 626.8795 reads: "A public adjuster may not participate, directly or indirectly, in the reconstruction, repair, or restoration of damaged property that is the subject of a claim adjusted by the licensee; may not engage in any other activities that may be reasonably construed as a conflict of interest, including soliciting or accepting any remuneration from, of any kind or nature, directly or indirectly; and may not have a financial interest in any salvage, repair, or any other business entity that obtains business in connection with any claim that the public adjuster has a contract or an agreement to adjust."
Universals' Dominguez said he audited two years of claims, 2019 through 2021, and found multiple adjusters in Florida who have cozy relationships with water mitigation and remediation providers. He named three of them. On one, Capital Claims Public Adjusters, in Miami, the principal is the mother of the owner of Emergency Remediation Services, Dominguez said in his petition. In 100% of claims in which Emergency Remediation was the contractor, Capital Claims was the adjuster, the petition contends.
On another, Superior Insurance Claim Consultants of Miami, the principal is married to the principal at Restoration Heroes. In 96% of claims in which Restoration was the contractor, Claim Consultants was the adjuster, Dominguez said.
His petition argues that similar relationships have affected hundreds, perhaps thousands of Florida homeowners.
The owners of those firms did not return phone calls from the Insurance Journal by late Wednesday. The Florida Association of Public Insurance Adjusters' president released a statement. "We're following the issue very closely, but it would be inappropriate to comment until the matter is resolved," Karen Schifmiller said. "What I can tell you is that FAPIA's position has always been that conflicts of interest should not exist because they diminish consumer confidence in the insurance claim process. FAPIA has in fact successfully lobbied for anti-conflict of interest language that is now state law (defined in FS 626.8795)."
The group's website notes that member public adjusters subscribe to a code of ethics and that much of the inflated costs in Florida are the result of unlicensed adjusters and unscrupulous contractors.
"FAPIA believes there is a direct relationship between the increased frequency in unlicensed activity and the perpetual need for increases in insurance premiums," the association's site reads. "Implementing greater statutory prohibitions pertaining to unlicensed activity, and instituting a clearer process for enforcement, will provide policyholders greater availability to alternative insurance options at affordable rates."
A spokesman for DFS said the department is "focused on fighting insurance fraud that drives up rates," and encourages stakeholders to report fraud at MyFloridaCFO.com/Division/DIFS.
Topics
Florida
https://www.insurancejournal.com/news/southeast/2021/10/07/635737.htm